Happy Tuesday everyone! These weeks, as well as this year, are just flying by. Since its Spring, I have been doing a fair amount of purging unused and unnecessary items and adding more organizing tools to my repertoire in order to maximize my small space.
One of the areas I have been focused on is my clear cube organizer. I love this organizer and I am so glad I got years ago (its actually the original one featured on the Kardashians). It was expensive and the quality of it is so much better than a lot of the cheaper, thinner, weaker ones I've seen lately. In any event, as my makeup and beauty collection grow, I look for ways to reorganize it. If you are curious about my Clear Cube organizer, check out this
post
and this
one.
I realize that I may need to do an updated blog of my organizer, so stay tuned for that.
So when I started going through all my makeup, I realized a few things. One, I needed to purge a ton of it, the same way I purged a ton of nail polish (if you missed that post, you can find it
here
). Second, I have more lip products than anything else, mainly because I don't wear that much makeup. I needed organizers that helped corral all of my lipsticks, lipglosses, lip pencils and lastly face makeup like foundations and concealers.
My first step was to measure the drawers height, depth and width, so that whatever organizers I came across, I could ensure that they fit (I'd rather not waste my time buying things that don't fit the space). My next step was the Container Store, only because I know they have a vast array of acrylic organizers in stock in store and online. Since I knew what I was looking for, I wasn't compelled to buy organizers I didn't need (phew! b/c that is a struggle for me sometimes lol). I also set a budget of $35 so that I didn't overspend, I mean I am literally just buying a few trays to put inside my Clear Cube.
Check out my pics and tips below, along with links to purchase and as always thanks for reading! If you aren't following my blog, please subscribe, like and comment and follow along on social media too!

Here is the first organizer I purchased for my lipgloss collection. Instead of having them roll around in the drawer, I found this cool divider. Check out the pic and link below for purchase.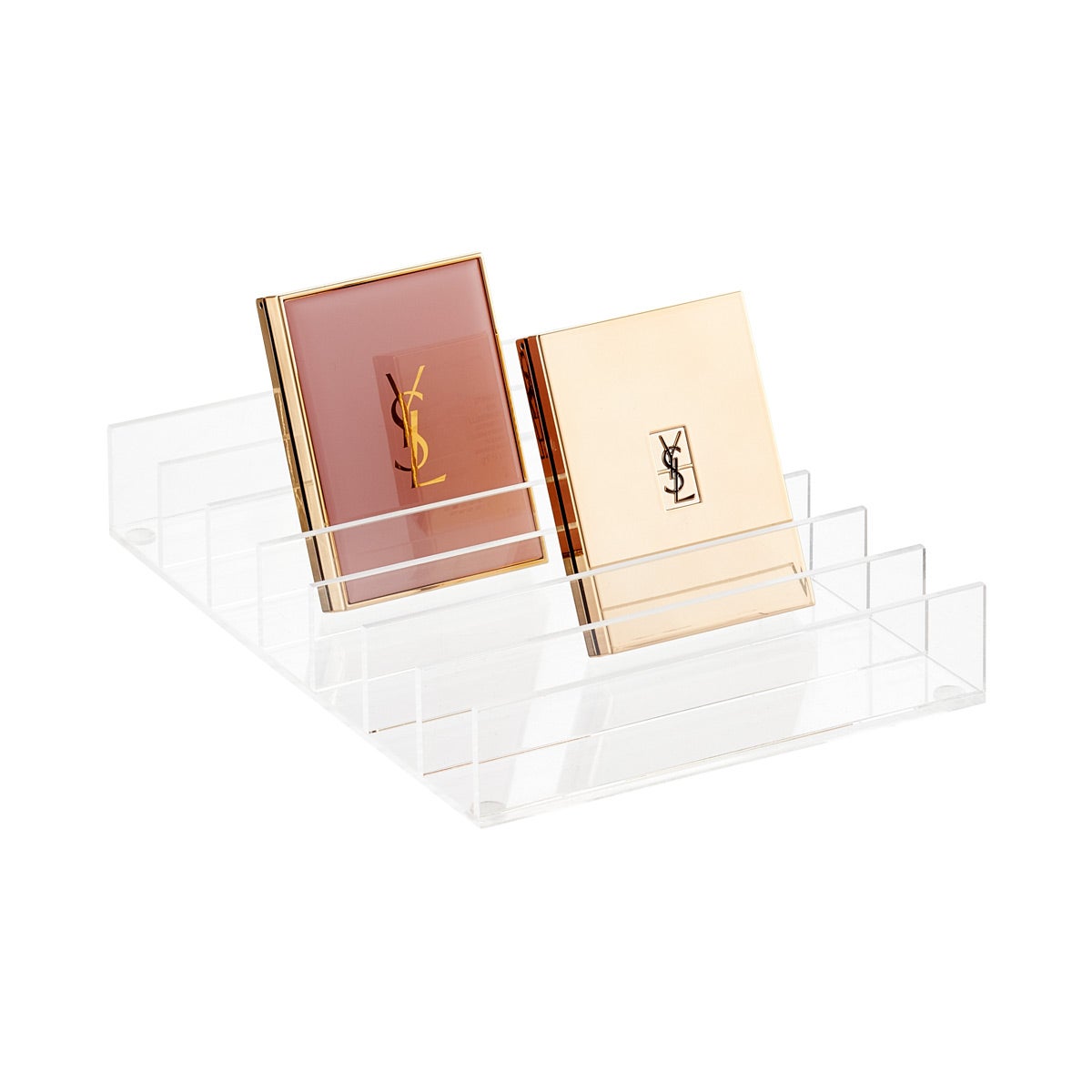 This is the Luxe Acrylic 7-secion divided palette insert. You can find it

here.





As you can see the top and bottom are open. You can use it for palettes or for lipgloss like I did.
This is my bottom drawer in my clear cube, it has a ton of random lip balms and lipsticks. I also have quite a few lip liners but of course they were all over the place until I found this organizer.

This organizer has two sides, one that's open for extra things like lipsticks or compacts and another that's perfect for pencils.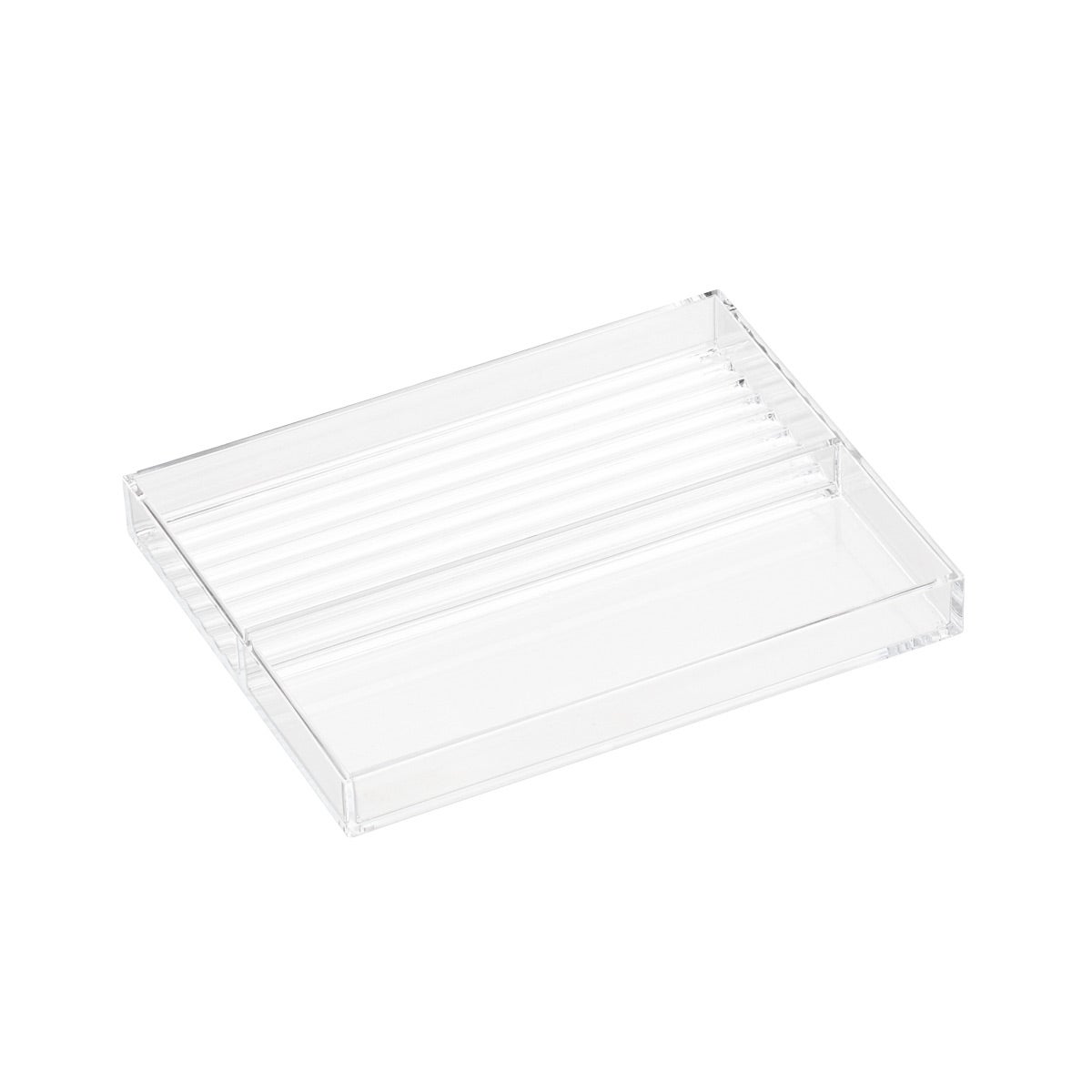 This is the pencil and brush acrylic tray and you can find it
here.

The last tray I purchased is for my various foundations and concealers. I needed something that was long and wide enough and fit neatly into the drawer. I found this tray and it was perfect (I measured the longest foundation bottle to ensure the fit).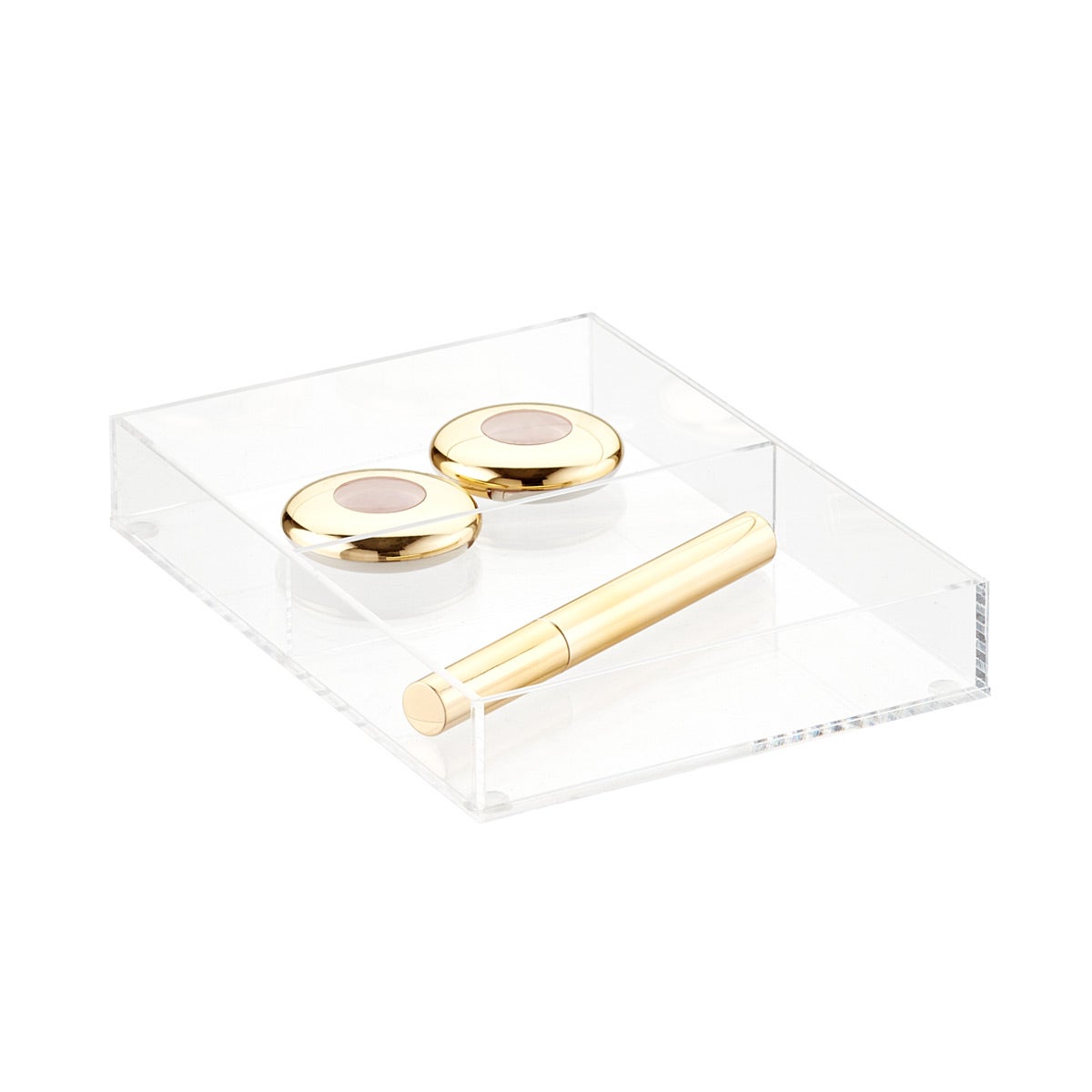 This is the luxe acrylic short 2-section divided drawer insert. You can find it
here.
Here is the tray outside of the drawer, it fits my collection of Becca and Fenty makeup perfectly.