Hi Everyone! Happy Summer! Sorry for disappearing, you know how life can get in the way. Any who, I hope that everyone is enjoying their summer and ready to organize.
With that being said, I am sure that you have come across a small, tight space that could be better utilized in your house. I know I definitely have and I thought to myself, how can I maximize this space so that its not cluttered? In my case, its my bathroom, which is an L shape and is very narrow near the shower. I put a small cabinet (with 2 drawers) there to house toiletries and a basket on top to collect larger items. However, it was a mess and an eye sore and definitely not enough room. So I looked for a tall, narrow cabinet that would not get in the way of the shower or the baseboard radiator, but still allow enough room to organize all of our stuff!
Check out my pics below and as always, thank you for supporting and feel free to comment!
Here is the cabinet that I purchased in Espresso from Bed, Bath and Beyond! It is the perfect size for my bathroom and I even used a 20% off coupon. You can find it here.
!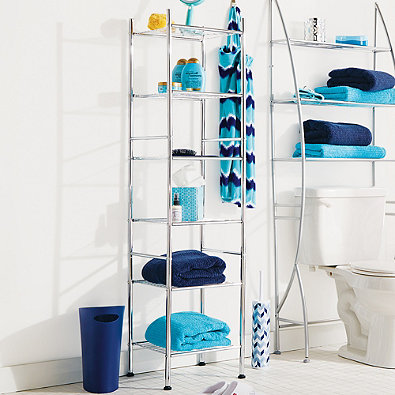 This cabinet can be found here and is a great price!
BEFORE: 3 tiny drawers, a basket on top with toiletries stuffed in. Above my little cabinet was another wall cabinet that I removed because it was broken and not functional.




AFTER: The cabinet fits perfectly. There are 3 shelves on the top and 3 smaller shelves on the bottom with a door. I even used the narrow space on the top to organize smaller items. It fits well between the shower and radiator.